Lesbians Inc Australia
We acknowledge the Traditional Owners of this land and we pay our respects to
Elders past, present and emerging.
GRANT APPLICATIONS FOR ROUND TWO OF 2020
ARE NOW OPEN
Apply through our Submittable page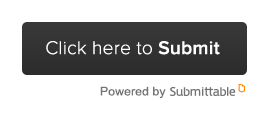 Click in icon above to submit application though Submittable
Submissions will close Tuesday, 1st September 2020
RECIPIENTS FOR ROUND ONE WERE ANNOUNCED ON 1 MAY 2020
Click through for a full list of recipients from past rounds 
Lesbians Inc is a not-for-profit organisation in Australia that advocates for lesbians. Since 2000, Lesbians Inc has provided financial backing to lesbians and lesbian-friendly groups in Australia through its community grants scheme. Over $170,000 has been distributed for projects that focused on:
meeting the diverse needs of lesbian communities across Australia;
targeting discrimination against lesbians;
improving the access of lesbians to programs, services, activities, etc.;
increasing social, cultural and educational opportunities for lesbians;
raising the profile of lesbians among the wider community
Lesbians Inc supports those who identify as women, wom*n, male to female transgender or trans*, or non-binary and all are welcome. Lesbians Inc is inclusive of lesbians, dykes, gays, bisexual, queer, asexual and acknowledges that we may move between these.