We acknowledge the Traditional Owners of this land and we pay our respects to Elders past, present and emerging.
There are presently no open calls for submissions.
Next grant round: Opens Friday 12 July 2019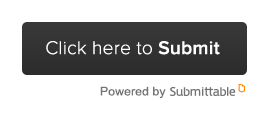 Lesbians Inc is a not-for-profit organisation in Australia that advocates for lesbians. Since 2000, Lesbians Inc has provided financial backing to lesbians and lesbian-friendly groups in Australia through its community grants scheme. Over $170,000 has been distributed for projects that focused on:
meeting the diverse needs of lesbian communities across Australia;
targeting discrimination against lesbians;
improving the access of lesbians to programs, services, activities, etc.;
increasing social, cultural and educational opportunities for lesbians;
raising the profile of lesbians among the wider community
Lesbians Inc supports those who identify as women, wom*n, male to female transgender or trans*, or non-binary and all are welcome. Lesbians Inc is inclusive of lesbians, dykes, gays, bisexual, queer, asexual and acknowledges that we may move between these.